Twelve Pointer
Contributor
Dodge CEO Tim Kuniskis announced that after the year 2023, Dodge will end all production of the Hellcat editions of all their cars. Citing the high taxes, penalties and fees that come along with producing such engines on a commercial level being too much of a financial stigma to continue making them. Dodge will replace the hellcat platform with its new EV muscle car. Concepts to be released in 2022, and it is set to start production in 2024. No direct news yet if this will effect scat-packs or R/T's. But I'm sure in time, those will be on the chopping block as well.
I for one am honestly heart broken. Not because of my love for dodge particularly, but for my love of muscle cars in general. They will seemingly soon enough be a thing of the past. Remembered fondly by those who actually were able to drive them. Yes Dodge, what a great idea from a marketing stand point. Let's replace the worlds most popular muscle car, the car that took Dodge to the top of the map with fast cars and ditch it, for a freaking electric car of all things. Your fan base bolstered the last 10 years of success based on LOVING muscle cars. Get woke, go broke IMO.
When I say I was sick reading that headline, it's an understatement. Reportedly Chevy is going to cease production of the Camaros by 2025. And on and on it will go, until we're all driving damn golf carts around. And yes you can say the EV cars may be faster, but that isn't the point of it IMO. We buy these cars to HEAR them, to feel them and lose yourself a little behind the wheel. How are you supposed to do that driving a weedeater??
It just will never be the same. It also means for any of us younger guys, who right now can't afford one, who want one, will have to buy an old one, with no new ones being built. And god knows after they cease production, prices will skyrocket. They will effectively be collectors items. Sad news my friends. Thanks to the government and the environmental agencies, it won't be long before we're all scooting around town in toasters.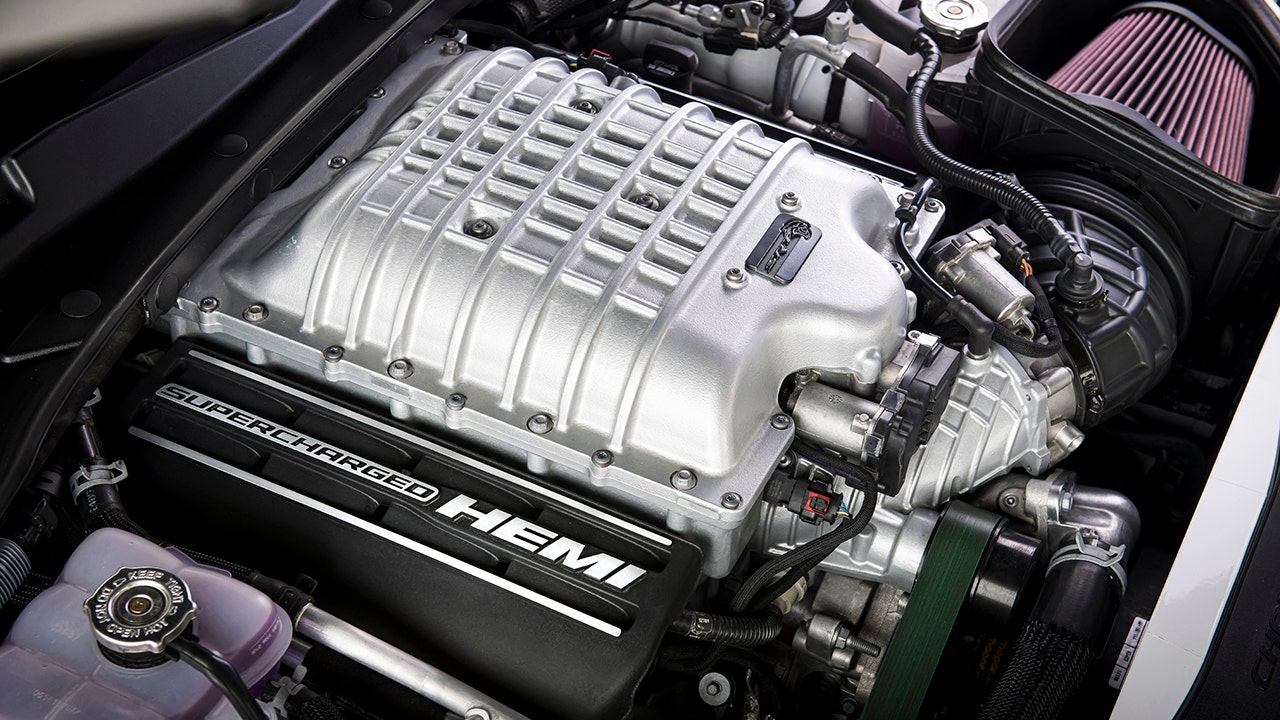 Dodge CEO Tim Kuniskis has confirmed that the Hellcat V8 will be discontinued after the 2023 model year. An all-electric Dodge Muscle car is set to be revealed in 2022.

www.foxnews.com
Dodge is ready to turn a page toward EVs and electrification starting next year.
www.cnet.com
Dodge CEO Tim Kuniskis confirmed Hellcats will die after 2023 and the electric muscle car will arrive in 2022 as a driveable concept car before it goes into production in 2024.

www.motorauthority.com
Image concept of the EV muscle car with dodge reviving the classic Fratzog logo.