Old Mossy Horns
Contributor
Protesters outside of an ICE facility in Aurora, Colorado take down our flag and raise the flag of Mexico? At a government facility on US soil in broad daylight?
Then the stars and stripes is returned to it's place under the cover of darkness?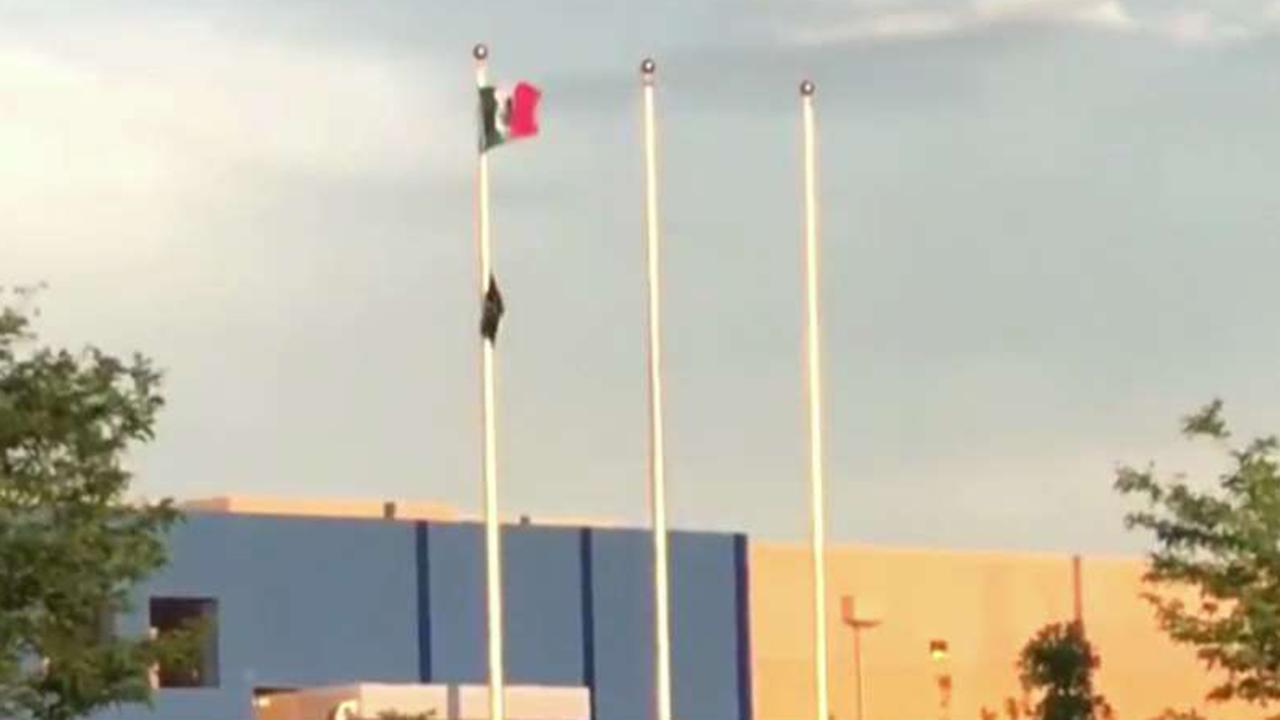 Authorities restored the American flag flying above an Immigration Customs Enforcement facility in Aurora, Colo. Friday evening after protestors ripped it down and rose the Mexican flag in its place.

www.foxnews.com
I'm glad I wasn't there. I let most things roll off without sweating it, even the crazy stuff, but there's something about that story that burns me up. I can't believe there's not enough red-blooded Americans left in this country or even in our LE to keep this kind of crap from happening. From the context, it sounds like the police stood by and let it happen, and then congratulated themselves on witnessing the "best of Aurora". SMH...
After the lawless riots and protests we've seen over the past few years, is there nothing that is over the line for a group of "protesters"? What will it take for LE to stop watching from the sidelines and take action? How far is this going to go?
I never thought I'd see the day when a U.S. government LE facility would allow the flag of the United States of America to be taken down and the flag of Mexico raised in its place.