You really risk nothing by butchering a deer yourself. If you plan to grind most of it anyway there is no risk at all. keep everything red and get rid of everything white. (a little white is ok) You mentioned the loins. Im guessing you mean tenderloins (on the inside of the body cavity)The loins or backstraps are on the outside of the body cavity and run along the spine just under the hide of the back.
Start cutting at the hip joint, right at the top of the hind quarter. Run your knife along the spine until you hit the rib bones.
Cut along the spine all the way to the base of the neck. You can run your knife along the ribs to free the long boneless loin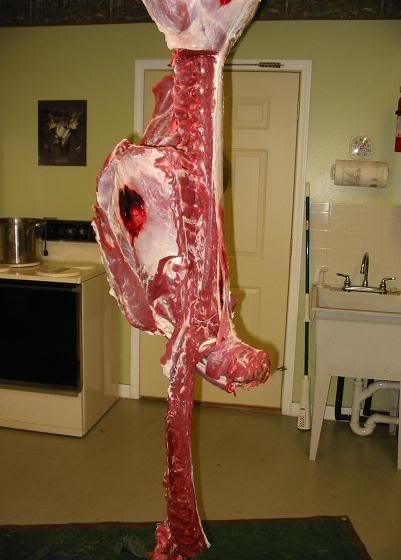 When you have them both removed they will look like this. Remove the shiny layer that was clesest to the hide side of the loin.