I went on another swamp trapping adventure recently and snared a beaver. Decided to fix the backstraps using this Hank Shaw recipe for venison backstrap yesterday: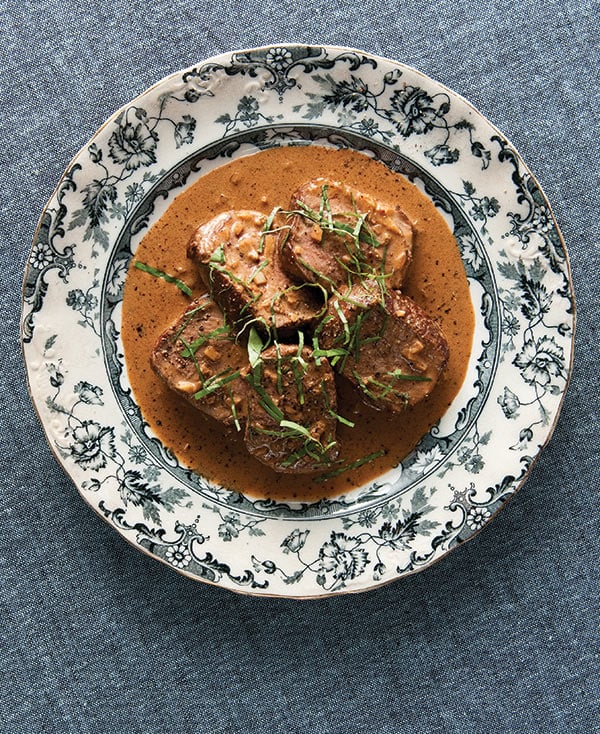 A recipe for Steak Diane with venison. Venison steak Diane is seared deer, elk or moose medallions with a sauce of brandy, mustard and Worcestershire.
honest-food.net
I used onions and some leftover mead instead of shallots and brandy, but otherwise stuck to the recipe. Cooked the backstraps in butter, took them out and tented them, cooked the onion and garlic, deglazed the pan with the mead, then made the sauce in it (onions, garlic, beef broth, tomato paste, Dijon mustard, and Worcestershire sauce; added some heavy cream at the end). The only issue was I had to cook the meat again afterward because it came out very raw in the middle and I overcooked it a bit the second time. I fixed mashed potatoes to go along with it. Cut the backstraps into medallions, threw some sauce over the mashed potatoes, then put the medallions on top. Sprinkled some fresh lettuce and spinach from my tiny indoor garden over it.
Turned out great! The sauce was amazing! Highly recommend!
Last edited: